Madam Secretary and Nuclear Risks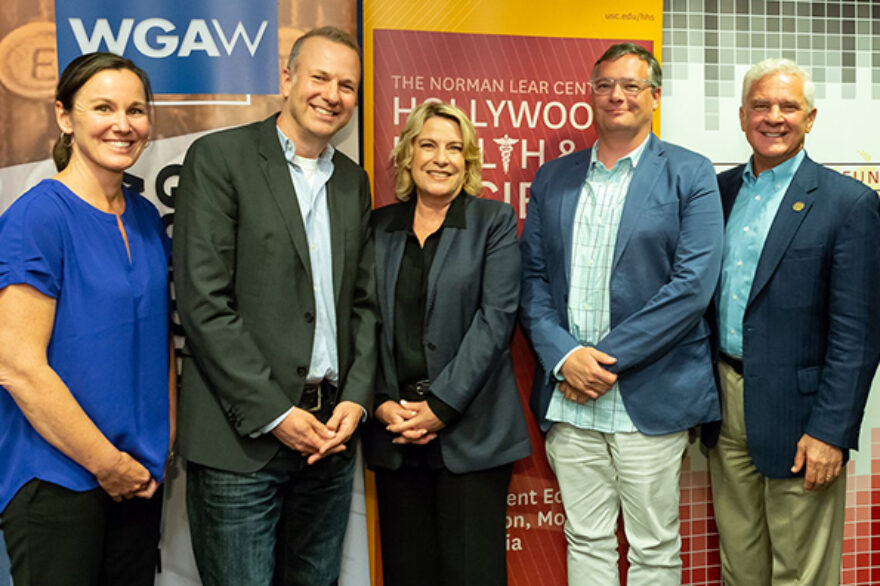 Hollywood, Health & Society and Ploughshares Fund held a special screening of the season finale for the hit CBS series Madam Secretary, followed by a discussion on real-life nuclear threats and the role that entertainment can play in helping to engage and educate the public. 
Featured speakers were Joe Cirincione, president, Ploughshares Fund; Barbara Hall, creator-executive producer, Madam Secretary; David Grae, executive producer, Madam Secretary; and Jeffrey Lewis, nuclear expert, Middlebury Institute of International Studies at Monterey. Elizabeth Warner, director of development for Ploughshares Fund, served as moderator. Opening remarks were delivered by Erika Gregory, managing director of N Square Collaborative, a nuclear nonproliferation group.
In the episode, "Night Watch," Secretary of State Elizabeth McCord (played by Téa Leoni) faces the aftermath of a false nuclear attack launched from Russia.
A reception followed the panel.
---
More photos | Watch the full panel | Two experts discuss nuclear risks